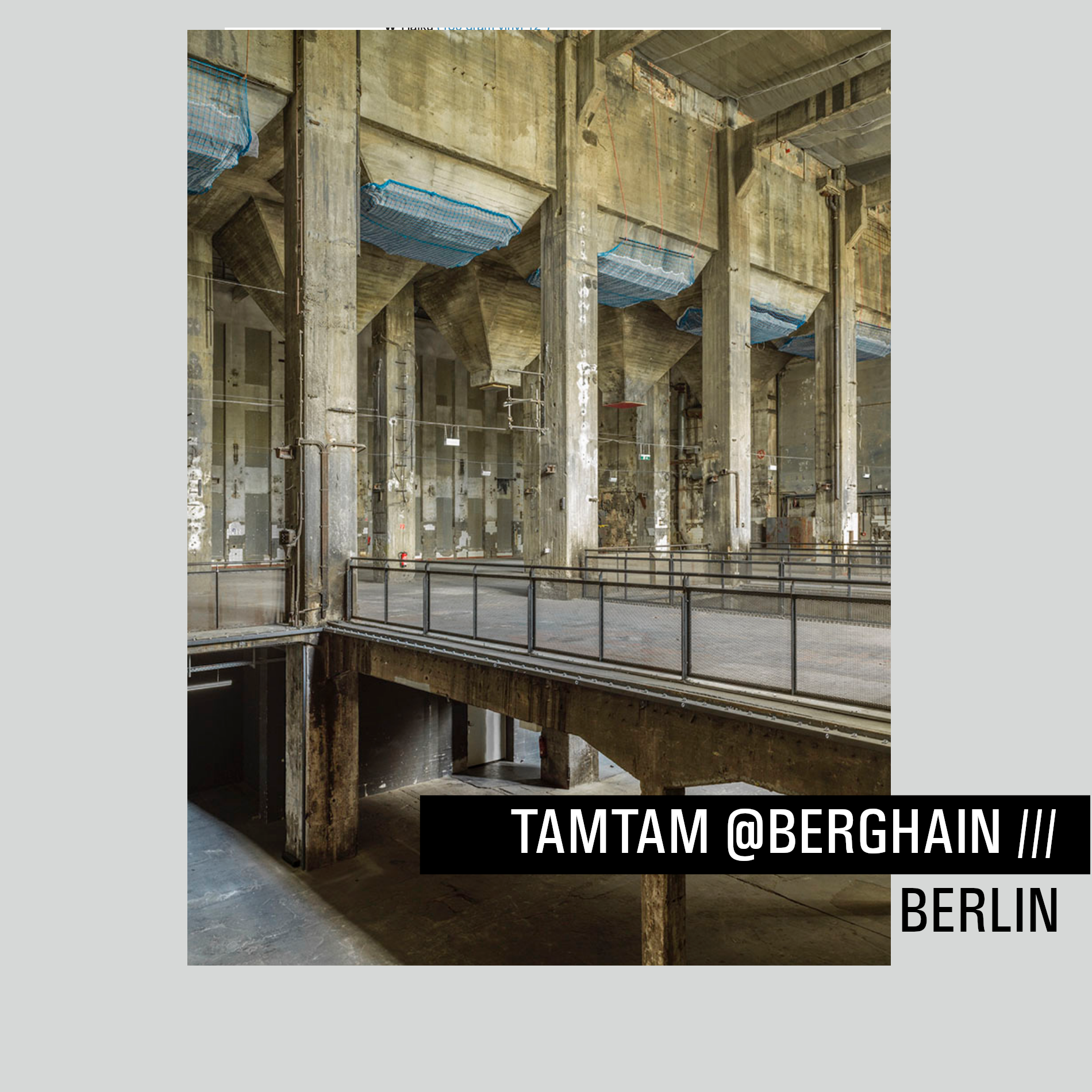 TAMTAM: 'Eleven Songs' // Photo by Roman März
We recommend TamTam: 11 Songs at Kraftwerk Berghain by Sam Auinger and Hannes Strobl. 
Although its club doors remain closed for the time being, Berghain offers interested visitors a perpetuation of intriguing sounds and rhythms through its sound installation 'Eleven Songs – Halle am Berghain'.
Sam Auinger and → Hannes Strobl's artistic friendship has resulted in a site-specific sound art creation. The two artists have, under the creative name TamTam, designed their compositions to match the architecture and space of Halle am Berghain.
→ Read More on BerlinArtLink Judith Vallette
→ HALLE AM BERGHAIN
Tamtam (Sam Auinger & Hannes Strobl): 'Eleven Songs – Halle am Berghain'
Exhibition: July 15–Aug. 02, 2020
Opening Hours: Wednesday–Sunday; 2–8pm
Admission: € 8 (5 reduced)
Am Wriezener Bahnhof, 10243 Berlin