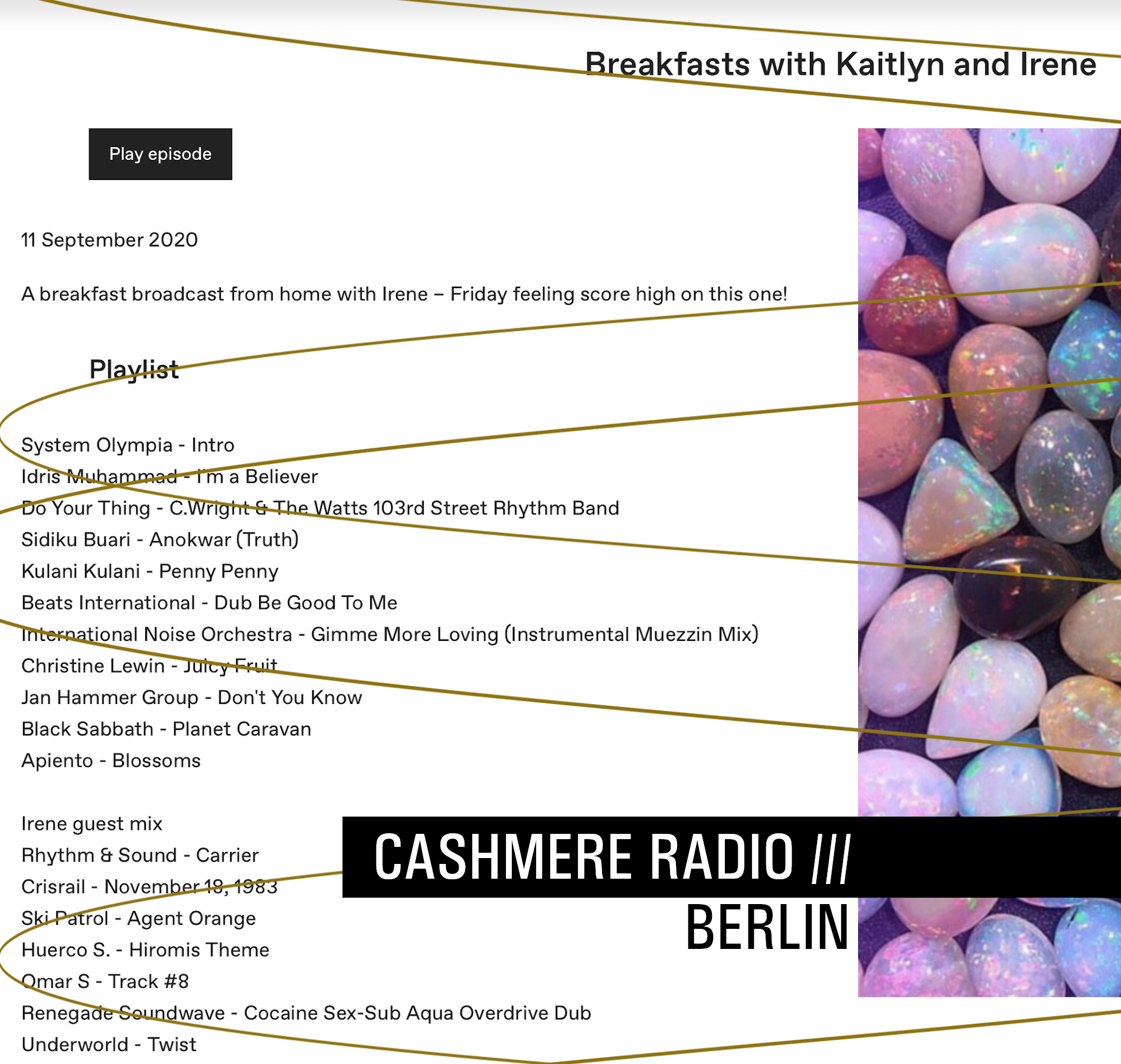 Berlin 2020 | 09 | 11
We love Berlin for its diverse artist and innovative media scene. One highlight is Cashmere Radio Lichtenberg. The goal is to preserve but also to further develop the common radio practice by playing with the plasticity and malleability of the medium.
It features extended generative music performances and installations at the same time as working within the radio's typical durations.
"Just be making something all / the time so you can use it / to be making something with somebody / all the time." → Cashmere Radio.com
Thanks to Kaitlyn and Irene for playing the International Noise Orchestra.