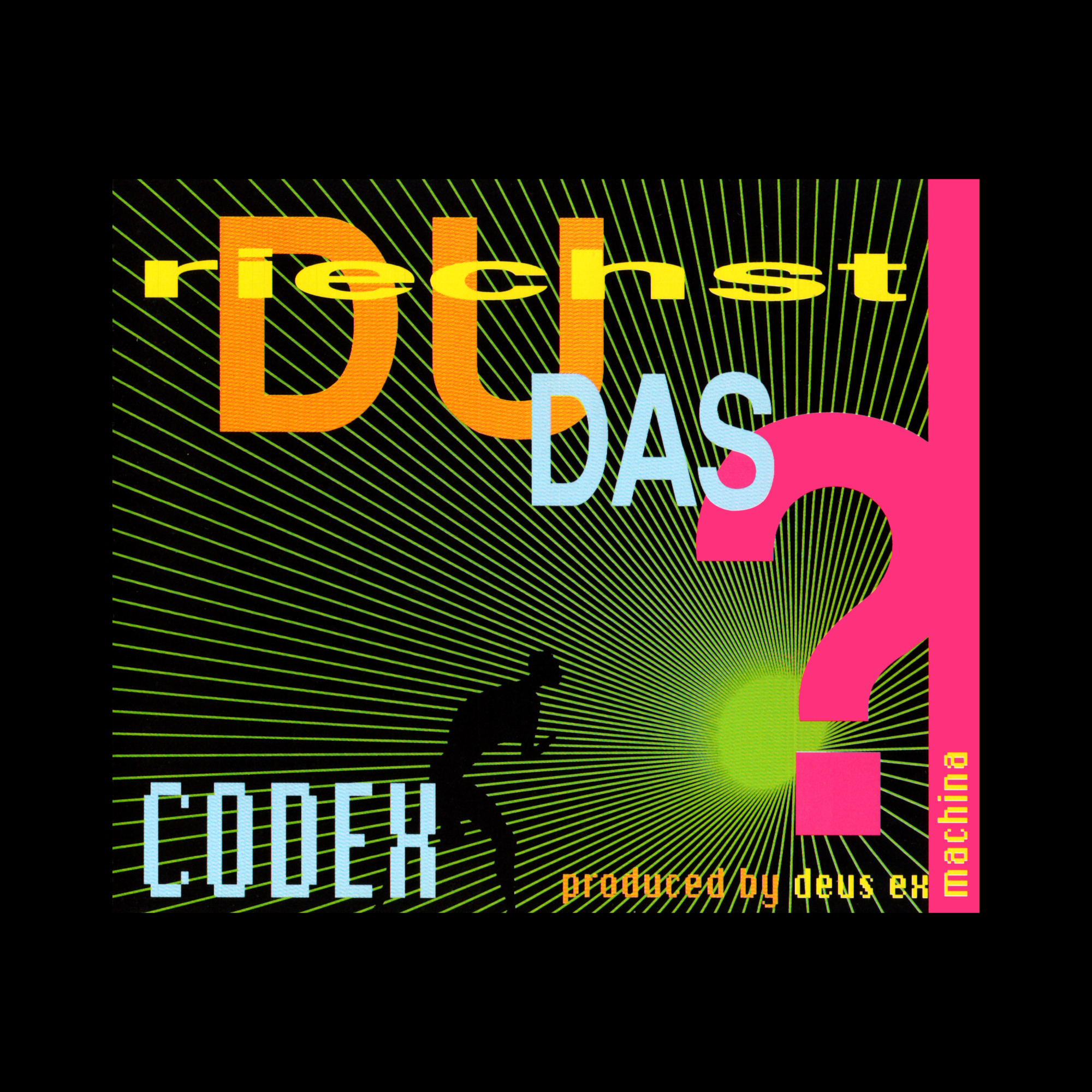 2021 | 03 | 17
Time travel without a time machine.
Is it trash, cult, or just a danceable nineties indie love song?
The re-release of the darkwave classic will be available on May 3rd, 2021.
"Codex – Riechst Du Das?" was the summer hit in all indie discos in 1992.
Performed by "Das Ich" Vocalist Stefan Ackermann.